The driving test is the final exam
before obtaining your Texas License.  Once you pass your driving test you will be able to obtain your license at DPS.
Choose a time:
Car rental will automatically be included in the price. No insurance required!
Bring the following items
Adult Driving Permit
ADE1317 Certificate

*
ITYD Certificate
* ADE1317 not required for 25 & older.
Driving Permit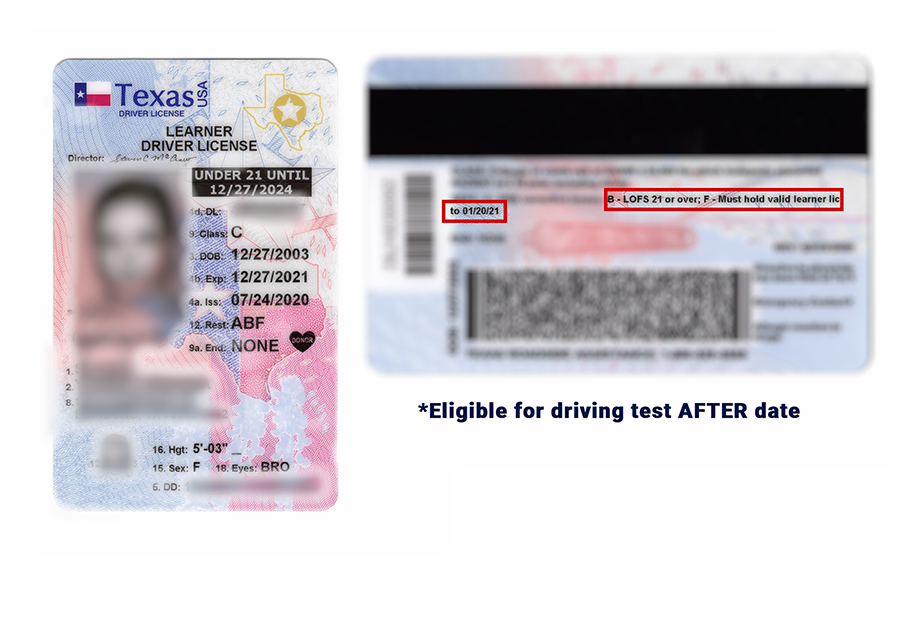 DE964 Certificate
ITTD Certificate
Driving Logs
If you need help obtaining these documents please call